Misdemeanor Traffic Offenses | Huppertz & Powers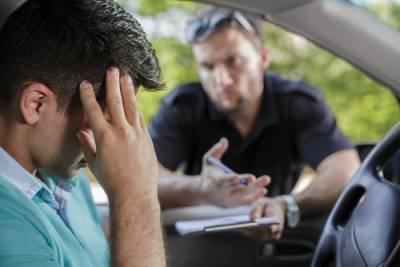 When you are stopped by the police while operating your vehicle, chances are you will. receive a ticket for any offense that may have taken place. These tickets usually require that a fine is paid and points can be placed against your license. In many cases, you can take drivers school and have the points erased.
It all seems pretty basic and most people may be annoyed by the whole event, but they pay the fine and move on.
However, there are times when a person is stopped by the police and the ticket or charges placed against them are considered a misdemeanor. This is a little more serious and anyone facing a misdemeanor charge must go to court to face these charges. It is at this point that a ticket becomes much more than an irritation to the driver because a conviction could be a life-changing event.
What Is A Misdemeanor?
A misdemeanor is a criminal charge that can result in a jail sentence outside of the state penitentiary system. This means that any jail sentence given would have to be served at the county or local level and would generally not exceed a one year sentencing period.
A misdemeanor is a criminal offense but is not considered as serious as a felony. However, if a person is charged with several misdemeanors at one time, or within a short period of time, the court may view this as habitual and treat the offenses as a minor felony. Because of this, anyone facing misdemeanor charges for a traffic offense would benefit from hiring a defense attorney.
Common Misdemeanor Traffic Offenses
Criminal traffic offenses can include many different types of events. The most common reasons for a person to be charged with a misdemeanor traffic offense include:
Driving under the influence of alcohol or drugs

Fleeing and Eluding an Officer

Hit and Run

Reckless Driving

Excessive Speeds

Operating a vehicle after a license suspension

Operating a vehicle after a license revocation

Operating a vehicle without owner consent

Habitual Traffic Offender

Vehicular manslaughter – some instances
Other offenses may fall under the misdemeanor guidelines. Your attorney will inform you of any charges that are being placed against you based on your case information.
Why You Need A Good Criminal Defense Attorney
If you are charged with a misdemeanor you may face a very large fine and time in jail. Depending on the conviction, you could spend up to six months in jail, pay a fine and be required to perform community service.
It is important to remember that being charged is not the same as being convicted.
If you are facing any type of criminal charges you are encouraged to speak with a criminal defense lawyer Waukesha about your case. Your attorney can help you build a strong defense to present to the court.
Your attorney is very familiar with the laws and similar cases concerning the charges against you. Using this information, your attorney can help you establish a good defense and help you reduce or eliminate the charges against you.
If you decide to self-represent in a misdemeanor case you risk losing this expertise and knowledge and may face the full extent of the punishments given for that type of charge.
Criminal Convictions Change Lives – Even Misdemeanors
It is true that a misdemeanor is a much lesser charge than a conviction, but that does not mean it does not have consequences. You may have to serve time in jail which can cause you to lose your job. You may be charged with very high fines causing financial burdens. And you will have to disclose a conviction on your employment applications.
Having a conviction may prevent you from taking different positions within your company, qualify for promotions or full-time status. A conviction may also need to be disclosed to rent an apartment and cause you to seek residence elsewhere.
A conviction can cause you to lose your Second Amendment rights and it may prevent you from other civic duties such as jury duty and have the right to vote. There are serious consequences in every area of your life if you are convicted.
Speak With A Criminal Defense Attorney
A criminal defense lawyer Waukesha cannot guarantee that if they represent your case that you will not be convicted. That would be an irresponsible statement. However, they can guarantee you that they will aggressively work to build the best case possible for you to help you have the case dismissed or greatly reduced. Your attorney can help you get the best possible outcome for your case.
Your lawyer will look over all of the information regarding your case. They will view the incident statement and make sure there were no issues regarding your initial arrest or charges. They will review anything that occurred if you were incarcerated as well. Many times there are details in this part of the case that can be seen as invalid which causes the case to be dismissed.
Next, your attorney will review witness statements, your statement and any other relevant evidence. The attorney will then look at laws and similar cases to see what can be developed as a defense for your case. In the end, the best defense based on the specific information of your case will be ready when it is time to go to court.
Do Not Delay – Speak With An Attorney About Criminal Traffic Offenses
When you have been charged with any crime, it is important to speak with an attorney as soon as possible about the events of your case. When you act quickly you are preserving evidence, keeping memories fresh of the events, and giving your attorney sufficient time to build a strong case on your behalf. Acting quickly also prevents evidence from being lost or misplaced and witnesses from moving away. Time is always of the essence when it comes to your defense.
You do not have to face the court alone. Even for a misdemeanor charge, protect your rights as a person standing accused of a crime and speak with a criminal defense attorney today.